San Juan Island Tea

Uniquely located in the San Juan archipelago
Premium Organic Tea

Carefully sourced from the world's premium tea gardens and farms
Camellia Sinensis

A most extraordinary plant
It's about more than tea

Your purchase helps protect the Southern resident Orca Killer Whales
San Juan Island Tea
Uniquely located in the San Juan archipelago
Premium Organic Tea
Carefully sourced from the world's premium tea gardens and farms
View Collection
Camellia Sinensis
A most extraordinary plant
It's about more than tea
Your purchase helps protect the Southern resident Orca Killer Whales
Learn more
Premium Quality Organic Single Origin, Blended and Flavored Teas
At San Juan Island Tea, we offer a wide selection of single origin certified organic teas sourced from around the world.  In addition to single origin teas, we also offer a large selection of organic blended and flavored teas to satisfy any occasion or mood.  We invite you to experience the world of fine teas with us.


Buy Tea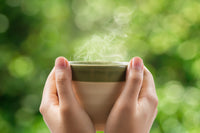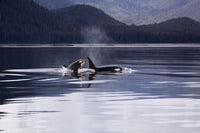 It's About More Than Tea
We feel incredibly lucky to call the San Juan Islands our home and are passionate about sustaining our beautiful environment.  Many things make these islands special and the Southern resident Orca Killer Whales are at the top of that list.
One of our key initiatives is to do what we can to help protect and sustain these amazing mammals and the eco-system around them.  Our orca killer whales are endangered as is the food they depend on, Chinook salmon.
Having empathy is one thing but doing something is another.  We proudly donate 5% of our profits to Orca Conservancy, an all volunteer Washington State non-profit organization that works on behalf of the orca killer whale and protects the wild places on which it depends.
So you see, it is about more than tea, your purchase can help sustain one of our planet's greatest treasures while providing you with an extraordinary cup of tea!
Organically Grown & Sourced
Our premium organic tea is available in 1oz, (sample size) 4 oz, 8 oz and 16 oz foil lined stand up pouches.
We accept all major credit cards, Visa, Mastercard, American Express, Diner's Club, Discover and more.
Buy Tea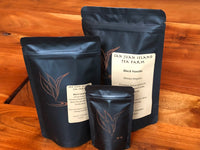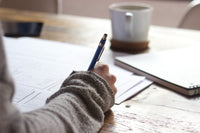 Read what people are saying about us...
I have been a coffee drinker for most of my life.  The last few years I have had a love/hate relationship with coffee.  I love the smell, I love the taste, but it does not love me; and decaf just doesn't cut it.  I have decided to turn over a new leaf (no pun intended) and become a tea drinker.  But here's the deal, there are a bazillion teas out there.  I'm looking for a tea that feels like home.  When I drink it, I'm in my happy place, just like I was when I drank coffee. Then I discovered, right here in my own backyard, San Juan Island Tea!  Their teas are truly unique in flavor.  Their Jasmine green tea is outstanding and their Estate Coconut Cream tea is dreamy!  I'm looking forward to trying other teas they offer.  I am a very happy camper and pleased to say 'Goodbye Coffee' and 'Hello Tea!'  Thank you San Juan Island Tea. I have now found my Happy Place!
Andrea, Friday Harbor, Wa
Featured Tea
Organic White Monkey
One of our favorite teas to enjoy in warmer weather, our Organic White Monkey is a hand crafted green tea with thick, curled leaves kissed with soft downy tips. The flavor is delicate with vegetal and floral undertones with a slightly sweet finish.  
Buy